Our Story
The newspaper of the Diocese of Fort Wayne-South Bend started in January 1926 and was inserted into the Our Sunday Visitor national edition. The first editor was then-Bishop John F. Noll. On December 3, 1972, then editor Msgr. James Conroy hosted a contest to select a new name for the paper. The winning entry, The Harmonizer, was suggested by Msgr. Durkin.
The diocese took over ownership of the newspaper on September 1, 1986 and the name was changed to Today's Catholic October 26, 1986. Under direction from Bishop John M. D'Arcy, Today's Catholic began sending complimentary subscriptions to every registered Catholic household in the diocese. A website was created for Today's Catholic in 1998.
In 2017, Today's Catholic diversified its news content delivery to include a brand new website, a digital edition, a Facebook page and an app in addition to the printed newspaper available by paid subscription.
"…the mission of the Catholic press evidently must be identical with the mission of the Church, namely to teach, to promote the interests of Christ actively, to defend His religion against the slanderous accusations of its enemies, to analyze national movements and world problems in accordance with the Christian philosophy." – Archbishop John F. Noll, 1952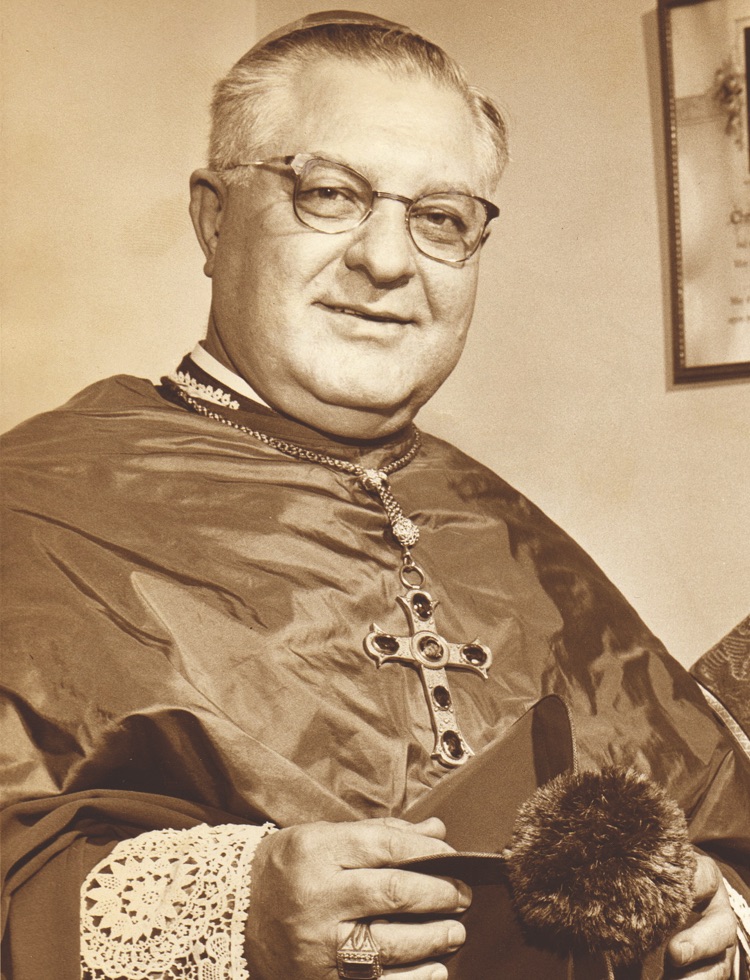 "…the diocesan paper, along with its purpose as a Catholic, religious journal, is also an official organ of the teaching office of the bishop within his own diocese. It gives him a voice to speak to those whom he is obliged in conscience to instruct, to counsel, to direct in all matters that concern their salvation. It enables him to tell his people about diocesan needs, problems, projects and solicit their interest and sup- port. It is true that every bishop of a diocese speaks to his flock through the local shepherds, the parish priests. But every bishop needs also the service of his diocesan paper." -Bishop Leo A. Pursley, 1960
Parishioners should be reminded of the "value of being informed and brought up to date about international, national and diocesan religious news published each week in The Harmonizer… With the resources at their command, the editors do a good job of selecting top interest stories and of keeping tabs on local events." – Bishop William E. McManus, 1978
"The diocesan newspaper is a foundational part of the ministry of a bishop. Our great predecessors in the faith in this area used every means open to them to communicate the gospel of Christ. The pioneer priests traveled relentlessly under difficult conditions. Archbishop Noll's devotion to the power in the press is legendary. I see the bringing of Today's Catholic into every home as part of the teaching mission that you and I share together. Working together, we can reach the hearts of all our people." – Bishop John M. D'Arcy, 1986